Επικοινωνία
Εάν είστε νέοι επαγγελματίες στον κλάδο της διακόσμησης, εάν ανήκετε στους επιχειρηματίες που σας ενδιαφέρει να τονώσετε προιοντικά το ράφι σας ή να ανανεώσετε το ενδιαφέρον του επισκέπτη σας, σε άρωμα και φως, στον χώρο που του παρέχετε φιλοξενία, τότε επικοινωνήστε με την ομάδα μας για να βρούμε μαζί το Κερί που ταιριάζει στην εικόνα, τη φιλοσοφία και την ταυτότητά σας!
Για την καλύτερη και άμεση εξυπηρέτησή σας, όπως απαντήσετε παρακάτω
στη φόρμα επικοινωνίας, για το εάν ενδιαφέρεστε για συνεργασία χονδρικής σε luxodor και σε b2b κεριά ή σε κεριά ιδιωτικής συσκευασίας ή ιδιωτικής ετικέτας με custom κερί, προσωποποιημένου project εταιρικής προώθησης!
Contact Us

If you are a new professional in the field of decoration, if you belong to the businessmen who are interested in productively stimulating your shelf or to renew your visitor's interest, in perfume and light, in the space where you provide hospitality, then contact our team for to find together the Candle that fits your image, philosophy and identity!
For your best and immediate service, as you answer below in the contact form, for whether you are interested in wholesale cooperation in luxodor and in b2b candles or in candles of private packaging or private label with custom candle, personalized corporate promotion project!
ΦΟΡΜΑ ΕΠΙΚΟΙΝΩΝΙΑΣ (B2B)
CONTACT FORM (B2B)
ΦΟΡΜΑ ΕΠΙΚΟΙΝΩΝΙΑΣ (ΙΔΙΩΤΙΚΗ ΕΤΙΚΕΤΑ)
CONTACT FORM (PRIVATE LABEL)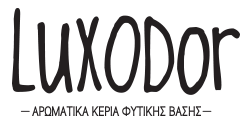 Κραννώνας Λάρισας
Krannonas Larisas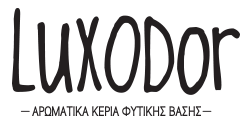 Luxodor Greek Candles Products
Krannonas Larisas, 41 500
T: +30 2410 751 105
M: +30 6948 584074 / +30 6936 804826
@: info@luxodor.com.gr / businessluxodor@gmail.com