We supply our candles depending on the type, category and reason for their use in:
Decoration
Wholesale and Retail
Hotels, Arbnb, Boats
Tourist shops
Catering
Events, Conferences
Wedding and Baptism
Wellness, care and treatment centers
Online stores
Product mix of special interest
The communication with us, shows from the first moment the professionalism and the interest towards our partner
Detailed presentation in corporate email from the competent communication department (customer communication)
Modern product catalog in two languages
Candle sampling (by arrangement)
Pre-order confirmation form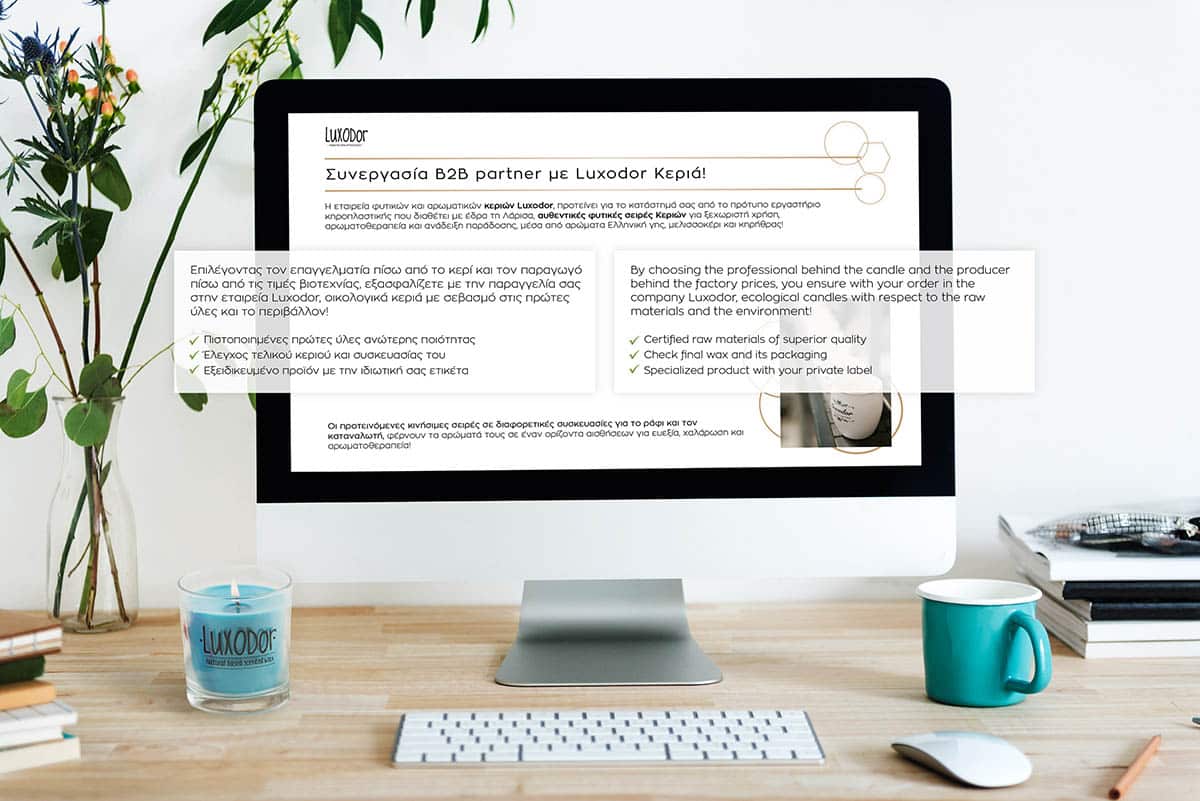 We stand by our candles even after they are shipped, installed, displayed and sold.
Depending on the goal of the professional and what industry he belongs to, we specialize in proposals and solutions, so that the investment in our candle creates the immediate market and consumer power from a loyal and demanding audience!
We want to give our best every time and make use of our B2B collaborations, leaving our partner satisfied for the evolutionary levels we offer in terms of quality, technical and packaging, in order to highlight the design and collaboration in the Greek candle!